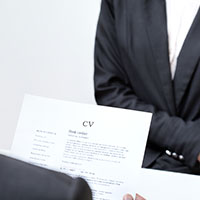 Why Choose a Career at OSPRO?
OSPRO has spent over 10+ years delivering intelligent technology solutions on cutting edge technology platforms, on-demand services and process outsourcing solutions to many SMB Companies across the Globe. With over 100 industry specialists across 2 US centers and 1 offshore facility, OSPRO continues to grow as a leader in the US market.
If you are looking for a new career or want to take your current experience to the next level, then explore why a career at OSPRO may be right for you.
---
OSPRO believes passion is Blood. Do you have the passion?
At OSPRO, we believe employees can achieve higher levels of performance when they are encouraged to share their ideas and learn from one another. If you are motivated and hard working, we can offer you a supportive open door environment with extensive training and an opportunity to work with talented professionals across the globe.
---
OSPRO strives to be a top employer
Professional workplace fosters excellence and personal growth
Internal training programs create career growth opportunities
Diverse workforce with varied talents, experiences and cultures builds a more effective, and stronger organization
---
OSPRO delivers competitive benefits
We have dynamic career opportunities for entry, middle or senior level employees in India and the US
Wellness Resources
Employee Assistance Programs
Paid Time Off and Holidays
On-the-Job Training
Health, Vision and Dental Insurance
Flexible Savings Accounts
Comprehensive Disability Insurance
---